Voron Trident 3D Printer
The Voron Trident 3D printer.
Categories:
2 minute read
In looking at potential new 3D printers, I am concerned that anything requiring a lot of design on my part will never get built. So, another thought would be to build something that has been fully designed. Even better would be something where you can buy a kit to get the first version completed quickly. I could always improve that later as I see fit.
One possibility I am considering is the Voron Trident.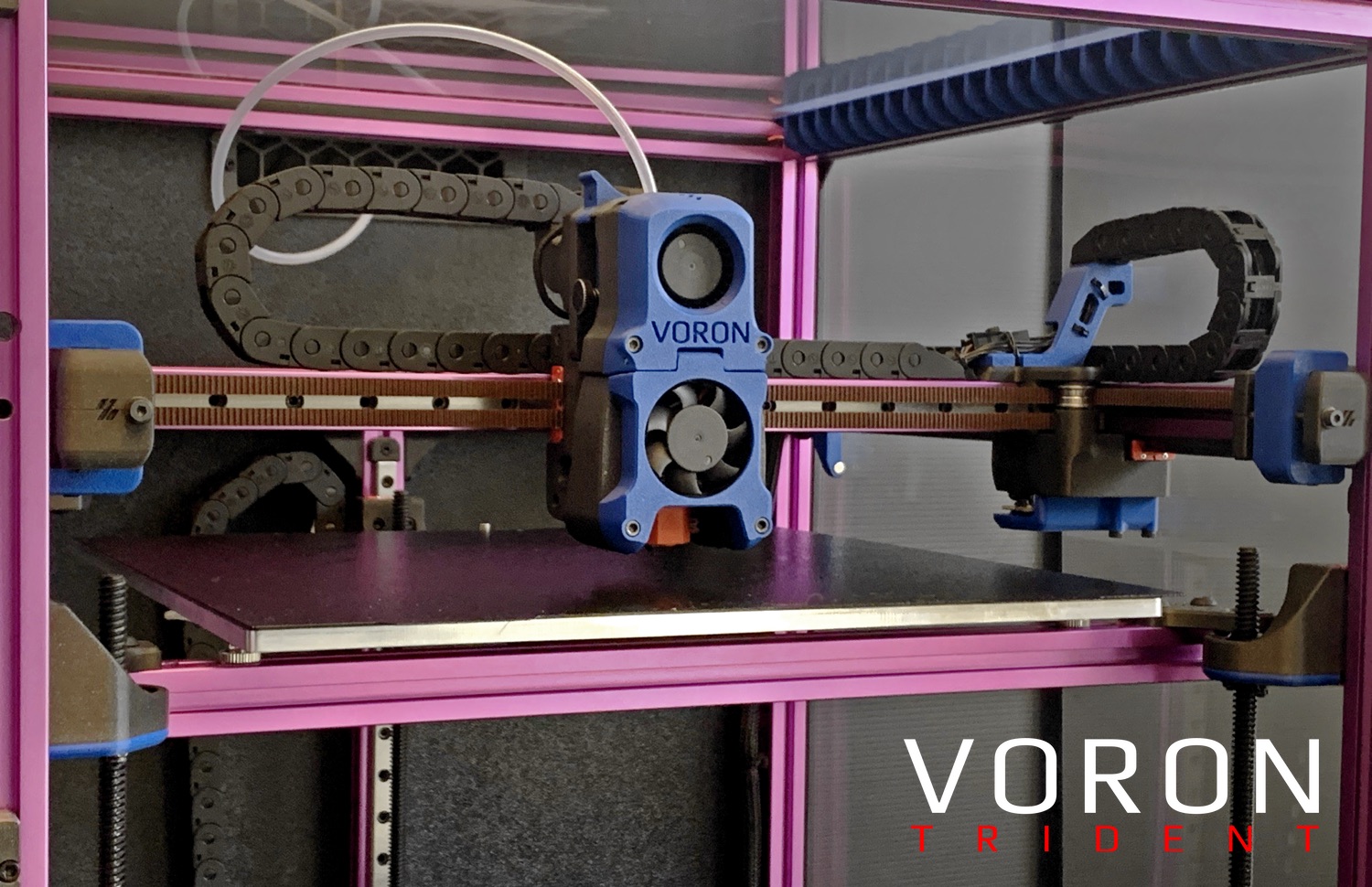 Aspects that appeal:
Support a larger 300x300 build area. My current printer is a little small.
Reputation for fast and accurate printing.
Auto bed levelling.
Looks like it could be upgraded to fancy stuff like multi-material printing in the future.
A minor concern is that it might need some work in tweaking it. Really, once setup, I just want something that does not give me too much hassle.
I have heard lots of good things about the Voron 2.4, accurate and fast. However, I think the fixed gantry of the Trident would be better for me, as it could open a route to an idex or toolchanger upgrade for multi-material printing.
If I went this route, I would probably start with a kit:
LDO Voron Trident: A well regarded kit. However very pricey when bough from the UK.
LDO Voron Trident: Whilst I have heard of issues with some kits, I get the impression Formbot have steadily improved their kits and the parts now are pretty good quality.